Is the Industrial sector ready for Brexit's impact?
Employers need to assess their businesses and plan ahead to be adequately prepared
For employers across the country, Brexit remains a significant yet unpredictable challenge to contend with. In a field such as the Industrial sector, with international supply chains and a high percentage of EU workers, the prospect of Brexit is a risk to many firms' very survival, let alone success. However, despite the uncertainty ahead, employers can take concrete steps to Brexit-proof their businesses.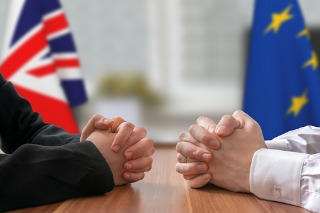 By building strong relationships with a variety of overseas suppliers, businesses minimise disruption risks if some parts of the supply chain fail or the legislation changes. Comprehensively mapping out a firm's operations allows businesses to identify potential weaknesses. Employing an effective staffing solution mitigates the risk of a worker shortage, now or years down the line. We've created the report Brexit Risks To The Industrial Sector Analysis to provide an outlook of the current situation and offer workable tips born from our insights.
You'll learn more about topics such as:
How to be alert and responsive to change
Utilising innovative solutions
Maintaining professional relationships in tumultuous circumstances

The importance of a varied supply chain